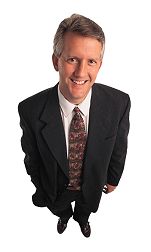 Welcome  to   .  .  .   AllTheBestSites.com

"It's a name, it's a brand, it's a store-front, it's a billboard -- the right web address is the right start. "

Are all the good domain names gone ... ? Not at all ! 

AllTheBestSites.com offers several solutions to the domain name crunch.

You can choose a webname/internet address on any of our prestigious available top-level domains.

Or, we can arrange a direct purchase or lease of several very intriguing .com or other domain names available right now.. 

Our unique NetBrand service can assist you in selecting and obtaining a powerful and evocative domain name for your site.  If the domain you need is already registered by someone else, we can make contact and negotiate on your behalf.

Web Name Service (includes one one subdomain and email forwarding account).  Only $79/year.

Complete all the fields below to select your webname and email address.


Thank you for your order.

Prestige top-level domains for sale or lease: 

Net-Publication.com, FinServLaw.com, i-ching.net, AlternateEnergy.info, Gyrefalcon.info, SenseData.info, Gleaned.info, Intuitor.info, StrategicPolicy.info, EuropeanLaw.info, Melioration.info, EconomicLaw.ca, Versal.info ... and many more.